Has your business been financially impacted by COVID-19?
As state lockdowns and trading restrictions continue to significantly impact so many businesses around Australia, both State and Federal Governments are working together to provide financial support for those most affected.

With public health orders and restrictions varying from state to state, so does the assistance available to businesses. The support offered includes one-off cash grants, recurring payments, rent relief and tax relief measures.
To help you understand what's available to your business, we've compiled a list of support offered in each state below.
COMMONWEALTH SUPPORT (ALL STATES)
Pandemic Leave Disaster Payment
Support if you can't earn an income because you must self-isolate or quarantine or are caring for someone with COVID-19.
If you hire new employees aged between 16 and 35, you may be eligible to receive payments under the JobMaker Hiring Credit scheme. If you and your new employees are eligible you can register and then claim JobMaker Hiring Credit payments for 12 months for each new job filled.
Instant assest write-off for eligible businesses
The $150,000 Instant Asset Write-Off provides businesses with an asset write-off. Assets costing less than the instant asset write-off threshold which are purchased and used in the year that the write off is claimed.
Indigenous Business Australia COVID-19 Support
The Indigenous Business Relief Package provides support for all Indigenous businesses who have been impacted by COVID-19. This new relief package has been designed in collaboration with the National Indigenous Australians Agency (NIAA) to respond to the immediate challenges Indigenous businesses are facing.
The SME Recovery Loan Scheme enables small and medium-sized enterprises to access funding to get through the impact of coronavirus, recover and invest for the future.
Boosting Apprenticeship Commencements
This program provides a wage subsidy for all employers who engage a new Australian Apprentice.
The COVID-19 related relief package is available to all small businesses and home loan customers impacted by current lockdowns or recovering from recent lockdowns. It will allow the ABA and participating banks to defer loan repayments and waive certain banking fees for small businesses.
International Freight Assitance Mechanism
The International Freight Assistance Mechanism (IFAM) is a temporary measure to help restore critical global supply chains which have been impacted by COVID-19 containment measures around the world.
This arrangement allows you to claim depreciation of new business assets at a faster rate in your tax return.
New Busniness Assistance with NEIS
New business assistance with NEIS provides personalised support to help people pursue self-employment and start a small business. There are 8600 places available nationally each year, delivered by a network of NEIS providers.
AUSTRALIAN CAPITAL TERRITORY
COVID-19 Small Business Hardship Scheme ACT
ACT small businesses impacted by lockdowns may be eligible for support of up to $10,000 in the form of a credit. More details on this program will be available soon.
COVID-19 Disaster Payment - Australian Capital Territory
A support payment for workers who could not work due to a state or territory COVID-19 public health order.
COVID-19 Commercial Tenancy Support Measures
Support measures are available for ACT business tenants, commercial landlords and owner-operators of commercial properties significantly affected by COVID-19.
The ACT government is delivering an economic survival package to support business and the community to survive the impacts of COVID-19.
ACT workers who miss work as a result of complying with public health orders and guidlines are eligible for financial support.
NEW SOUTH WALES
COVID-19 Disaster Payment - New South Wales
A support payment for workers who could not work due to a state or territory COVID-19 public health order.
A range of tax relief support measures is available for businesses in NSW, including deferring payroll tax payments until the 7th of October 2021 and a 25 per cent reduction in 2021/22 payroll tax liability for businesses with grouped Australian wages of $10 million or less who experience a 30 per cent decline in turnover.
Small Business Fees and Charges Rebate
Sole traders, small business owners and not-for-profit organisations may be eligible for a small business fees and charges rebate of $1,500 to help reduce the cost of running a business.
NSW Performing Arts COVID Support Package
This support package provides performing arts venues, producers and promoters with funding to help them recover from the impact of COVID-19 restrictions, funding amounts vary.
COVID-19 Buisness Support Hardship Review
Businesses that did not meet the eligibility criteria for the COVID-19 business support schemes, and businesses that had their applications refused, may now be eligible to apply to the panel for special consideration. Businesses must be able to demonstrate financial hardship as a result of NSW public health orders.
NORTHERN TERRITORY
COVID-19 Disaster Payment - Northern Territory
The COVID-19 Disaster Payment is a lump sum payment to help workers unable to work or earn income due to a COVID-19 state or territory public health order. This may involve a lockdown, hotspot or movement restrictions.
QUEENSLAND
COVID-19 Disaster Payment - Queensland
The COVID-19 Disaster Payment is a lump sum payment to help workers unable to work or earn income due to a COVID-19 state or territory public health order. This may involve a lockdown, hotspot or movement restrictions.
Queensland COVID-19 Cleaning Rebate
Support is available for small and medium businesses and not-for-profit organisations identified by Queensland Health as a site of potential COVID-19 transmission. A rebate of up to 80% of the total cleaning cost is available to help with the cost of professional cleaning services undertaken in accordance with Queensland Health's guidance.
Support for Tourism Operators and Hospitality Providers
Various fees and charges relief are available for tourism operators and hospitality providers whose business has been impacted by COVID-19.
Queensland Tourism Business Financial Counselling Service
This program provides tourism operators with individual guidance and specialised professional advice to help them:
look for new opportunities, markets or industries they can service
resize their business to meet new market conditions and opportunities
negotiate or exit property and supplier contracts
mothball their business until a future date such as when international visitors return
take steps to leave the tourism industry with dignity.
COVID-19 Border Business Zone Hardship Grant
This program provides funding to QLD businesses in the border zone impacted by the QLD-NSW border closure. Businesses must have previously received the COVID-19 Business Support Grant to be eligible.
SOUTH AUSTRALIA
Liquor Licence Holders and COVID-19
Fee reductions and other initiatives are available to support liquor licence holders impacted by COVID-19.
COVID-19 Business Hardship Grant SA
A one off grant for South Australian businesses impacted by COVID-19.
TASMANIA
Concessional loan funding is available to support:
businesses to recover, adapt, grow and develop enhanced business models that support employment retention and business growth
new projects that contribute towards employment and growth of the Tasmanian economy
Business Vehicle Registration Relief Package
Small businesses looking to suspend activity due to the COVID-19 business downturn and trading restrictions can apply to freeze their business vehicle registrations for both light and heavy vehicles.
Rapid Response Skills Initiative
The grant can go towards training, including licences, to improve job prospects, and/or for careers advice to explore possibilities and help choose the best employment and training options.
Funding may be used to:
engage a professional to develop an event COVID-19 safety plan within the parameters of the Government's Framework process
ensure the event is COVID-19 infrastructure and resource ready (i.e. purchasing of hand sanitiser, masks, signage etc)
provide COVID-19 safe event messaging such as media and promotion initiatives
engage COVID-19 safety marshals.
COVID-19 Small Business Advice & Financial Guidance Program
Funding is available to access financial or business guidance services from suitably qualified specialist/consultant to assist small businesses.
VICTORIA
COVID-Safe outdoor Activation Voucher Program VIC
This program provides VIC businesses, not-for-profits, community organisations, and trader associations with funding to help them reopen in a COVIDSafe way.
Various tax relief measures are available for Victorian businesses impacted by COVID-19.
COVID-19 Disaster Payment - Victoria
The COVID-19 Disaster Payment is a lump sum payment to help workers unable to work or earn income due to a COVID-19 state or territory public health order. This may involve a lockdown, hotspot or movement restrictions.
Commercial Landlord Hardship Fund 3
Eligible small landlords and their tenants must have agreed a rent waiver or non-payment of at least 50% of the agreed rent relief provided between 28 July 2021 and 15 January 2022 under the Commercial Tenancy Relief Scheme.
COVIDSafe Deep Cleaning Rebate
This program supports small and medium-sized businesses by reimbursing the cost of professional decontamination cleaning services carried out following the notification of a COVID-19 case at a workplace.
Wage subsidies are available for employers to take on new, eligible employees from the priority groups.
WESTERN AUSTRALIA
Getting the show back on the road
Getting the Show Back on the Road provides funding to performing arts organisations, live music producers and presenters, festival organisers and commercial event companies to help them stage a show or tour during these uncertain times.
Apprenticeship and Traineeship Re-Engagement Incentive
The Apprenticeship and Traineeship Re-engagement Incentive provides financial assistance to businesses who employ an apprentice or trainee whose training contract was terminated or cancelled by a previous employer on or after 1 March 2020.
For all of your business finance assistance, contact Morris Finance on (03) 5223 3453 today.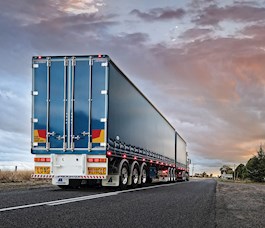 The Australian Government first announced they would be increasing the Instant Asset Write-Off Scheme in March 2020 to $150,000, which saw a large spike in sales and stock shortages as consumers raced to take advantage of this never before seen incentive.
Read More