As of 11:59pm 27 September, metropolitan Melbourne has moved to the Second Step of easing restrictions.
In Summary:
The curfew lift in metropolitan Melbourne from 5am on Monday 28 September.
There will be higher on the spot fines for breaching rules about visitors to your home and outdoor gatherings.
The four reasons that you can leave home remain, however some changes have been made to restrictions:
shopping for food or other essential items
exercise and outdoor social activity with members of your household or up to five people (including you, and from a maximum of two households) as long as you do not travel more than 5km. This must be in a public outdoor space and does not apply to people's backyards or outdoor spaces connected to a home.
permitted work, and for the purposes of education. That includes taking children to school, childcare or outside school hours care service in which they are enrolled.
caregiving, for compassionate reasons or to seek medical treatment
For secondary students, remote and flexible learning continues in the Second Step when term 4 resumes, except for Year 11-12.
In Term 4, from 12 October, there will be a phased return for onsite learning for Prep to Grade 6, VCE (Y11-12 or those doing VCE or VCAL subjects) and special schools.
Religious gatherings can also take place outdoors with five people plus a faith leader. You can only travel up to 5km from your home to attend a gathering and only for 2 hours.
Private inspections for residential real estate can also resume with one client (dependants and a partner may also attend) and is limited to 15 minutes. Residents who are living in the home must not be there. The 5km rule does not apply when inspecting a house for rent or purchase. You can only leave your home for a maximum of two hours to attend the inspection and you cannot travel into regional Victoria.
Necessary goods and services
Necessary goods and services include the supermarket, pharmacy, petrol, post office, food stores, bottle shop or liquor store, or pet store. Supermarkets will continue to stay open to allow people to buy food so there is no need to stock up on groceries. Other retail shops will only be available for delivery or click and collect.
You can only travel up to 5km from your home. You should stay as close to your home as possible, for example shopping at the nearest supermarket. For some people the nearest essential goods and services will be more than 5km away. In this situation you may travel beyond 5km to the nearest provider.
You can go shopping with people from your household to get necessary goods and services. You should limit the time you spend away from home. You can still only venture out for essentials once per day though.
Restaurants and other hospitality venues are only allowed to offer takeaway and delivery services, and most retail is still closed to the general public.
Exercise
You can leave home to exercise but there are limits:
You must not travel more than 5km from where you live to exercise. You can also exercise within 5km of your workplace if you are a permitted worker, but you will have to carry your permitted worker permit.
You can exercise with members of your household or up to five people outdoors (including you) as long as you do not travel more than 5km. The five people can only come from a maximum of two households. Children under 12 months not included in the cap. If you are exercising with others, you should keep at least 1.5 metres distance between you.
Outdoor pools can reopen for exercise but changing rooms must stay closed and density limits are in place.
Outdoor personal training will be allowed, with a limit of two people plus one personal trainer.
Other forms of outdoor exercise that don't need a facility — such as fishing and hiking — will also be allowed.
You must limit your exercise to twice a day and for no more than two hours in total.
But activities that need facilities, like tennis, bowls and golf, are still off the cards for now.
Outdoor Gatherings
Outdoor weddings will be allowed with up to five people, including the couple and two witnesses, plus the celebrant.
Up to 10 people can attend a funeral, but babies under 12 months of age and the people needed to conduct the service are not included in that limit.
Outdoor religious gatherings and ceremonies of up to five people, plus one faith leader, are now allowed.
A maximum of five people can also attend a place of worship in order to broadcast a religious ceremony.
However, places of worship must remain closed.
Care, health care and childcare
Childcare centres can reopen to all children. A permit is no longer required. Care can be both an existing or new arrangement.
You can leave your home to take your children for childcare. The 5km rule does not apply.
You can leave your home to care for children and enter another person's home for this purpose. This applies to all children, not just those of permitted workers.
You can leave home to receive health care or attend medical appointments. If you need to see a doctor or health care professional, you should do so. Do not put off getting medical care. Your doctor or health care professional can provide advice on how to stay safe.
You can leave home to care for a sick or elderly relative. If you are providing care for someone you should try to keep 1.5 metres between you when you can. Wear a face covering.
You can leave home to accompany someone for essential medical treatment if you are a parent, guardian or necessary support person.
You can take a pet to the vet.
The 5km limit does not apply to care and health care.
Work
You must continue to work from home.
All administrative functions, even in essential services, need to be undertaken remotely.
If you are a permitted worker your employer needs to issue you with a Permitted Worker Permit so you can travel to work.
To find out more, visit Creating a COVID Safe workplace on the Business Victoria website.
The 5km limit does not apply to work.
Additionally
You can still visit an intimate partner or maintain shared parenting arrangements for children.
If you live alone or are a single parent you can create a social bubble with one other person.
You can leave home if there is an emergency.
You can leave home if there is family violence, or violence by another person in the home, and you are at risk. If you are stopped by police, tell them you are feeling unsafe at home and they will help you. Safe accommodation and support for family violence is available.
As much as you can, you must stay at home. When you leave home, you must use a face mask, unless you have a lawful reason for not doing so.
Step three of Melbourne's roadmap was originally slated for October 26.
But because Victoria's coronavirus cases are improving faster than anticipated, Mr Andrews said that step could happen a week ahead of schedule on October 19.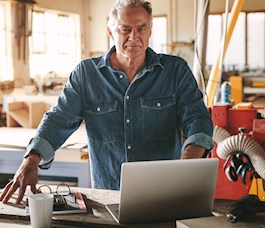 The Victorian government has announced a $100 million package of grant funding for the state's sole traders, who have previously been excluded from the Business Support Fund package.
Read More
The Victorian Government is investing $3 billion to help businesses impacted by ongoing restrictions and prepare for COVID Normal business.
Read More