As Australia works towards rebuilding our economy and getting people back into jobs, employers may still be cautious when it comes to hiring new staff, in particular apprentices and trainees.
Particularly with the JobKeeper scheme ending, many may be wary about committing the time and money required to training new workers. Thankfully, we've uncovered a range of wage subsidies available to provide financial help for businesses employing apprentices and young job seekers.
JobMaker Hiring Credit
The JobMaker Hiring Credit provides employers with incentive payments to employ jobseekers aged between 16 and 35.
If you and your new employee meet the eligibility criteria, you can register to receive payments for 12 months for each new job filled. You may be eligible for the following payments:
up to $200 a week – for each eligible employee aged 16 to 29 years old
up to $100 a week – for each eligible employee aged 30 to 35 years old
To be eligible an employee must be aged between 16 and 35 when they started their employment and have started their employment on or after the 7th of October 2020 and before the 7th of October 2021.
Full eligibility criteria and more information can be found here.
Boosting Apprenticeship Commencements
This wage subsidy supports businesses to take on new apprentices and trainees, with the aim of working towards building a pipeline of skilled workers to help support sustained economic recovery.
Any business that engages an apprentice or trainee between the 5th of October 2020 and the 31st of March 2022 may be eligible for a subsidy of 50 per cent of wages paid to the apprentice or trainee for a 12-month period, to a maximum of $7,000 a quarter.
This subsidy is available to employers of any size, industry, or geographic location.
More information can be found here.
Support for Adult Australian Apprentices (SAAA)
The SAAA incentive aims to encourage up-skilling adult workers. Your business may be eligible for SAAA payments if your Australian Apprentice is undertaking a full or part-time Certificate III or IV qualification that will lead them to an occupation listed on the National Skills Needs List and is in receipt of an actual wage paid by the employer that is equal to or great then the National Minimum Wage.
To qualify as an 'adult', the apprentice must be aged 21 years or older if they commenced on or after the 1st of July 2019, or 25 years or older if they commenced prior to the 1st of July 2019.
Payments of up to $4,000 are available to eligible employers.
More information can be found here.
Additional Identified Skills Shortage Payment (AISS)
For apprentices and their employer to be eligible for the AISS payment, the apprentice must have commenced a Certificate III or IV level qualification on or after the 1st of July 2019 and must be leading to one of the following 10 occupations experiencing a skill shortage:
Carpenters & Joiners
Plumbers
Hairdressers
Airconditioning and Refrigeration Mechanics
Bricklayers and Stonemasons
Plasterers
Bakers and Pastry cooks
Vehicle Painters
Wall & Floor Tilers
Arborists
Payments of up to $2,000 are available for eligible apprentices, and up to $4,000 for employers.
More information can be found here
There is a range of incentives available for businesses, not only to hire new staff. Make sure you keep an eye out for anything relevant to your industry and take advantage of the support available to you.
Morris Finance are asset finance specialists, offering a wide range of financial solutions tailored to meet your businesses individual needs.
Contact our team today on (03) 5223 3453 to find out how we can help you.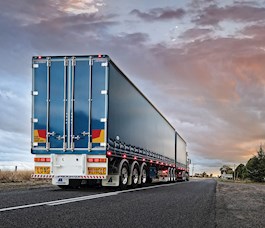 The Australian Government first announced they would be increasing the Instant Asset Write-Off Scheme in March 2020 to $150,000, which saw a large spike in sales and stock shortages as consumers raced to take advantage of this never before seen incentive.
Read More
As state lockdowns and trading restrictions have significantly impacted so many businesses around Australia, both State and Federal Governments are working together to provide financial support for those most affected.
Read More