The Australian government financially supports many small businesses and startups each year. There are hundreds of grants available at any given time.
These programs are aimed at supporting startup businesses with the tools and resources fundamental to running a successful business.
Below are some of the grants currently available that your business may be eligible for.
Top Federal Government Grants for

Small Business
The Entrepreneur's Programme

.

This popular program provides funding of up to $1 million to help small businesses innovate, grow and compete in the market. SMEs can also access expert advice and additional incentives through the program.

Accelerating Commercialisation

provides SMEs with up to $1 million in project funding to commercialise a novel product, process or service. Eligible applicants need to be exploring commercialisation opportunities in different states or territories from their state of business.
Top State Government Grants for

Small Business
New South Wales
The

MVP Grant

offers up to $25,000 to help early-stage startups develop a minimum viable product.

Local Innovation Network

(LIN) is a $2.1 million commitment by the NSW Government to develop regional entrepreneurship and support startups and SMEs in seven emerging regional locations, including Armidale, Bathurst, Byron Bay, Coffs Harbour, Newcastle/Hunter region, Wagga Wagga and Wollongong region.
Victoria
Future Industries

supports job creation in high-growth industries including medical, new energies, food and fibre and construction.
The

Small Business Digital Adaptation Program

allows businesses to apply for a $1200 rebate upon purchase of a digital product to build digital capability (registrations close at 11:59pm on 28th of February 2021).
Queensland
Australian Capital Territory
Innovation Connect Grants

(ICON) supports entrepreneurs to develop and grow ideas. Grants usually range between $10,000 and $30,000.
South Australia
The

SA Venture Capital Fund

(SAVCF), provides a portion of the initial startup funding, with the rest needing to be matched by other funds or investors.
Western Australia
- Small Business Quick Response Grants (up to $5,000)
- Economic Development Sponsorship (upwards of $4,000)
Tasmania
Business Growth Loan Scheme

provides concessional loan funding to support businesses to recover and adapt and allow new projects that contribute to employment in Tasmania.
Northern Territory
Business Growth Program

helps businesses, not-for-profits and Aboriginal enterprises receive support from grants and funding outlets.
Other Grants for Small

Business Startups
Grant Guru

.

There are always new grants and Grant Guru allows you to search from a database of more than 1500 government grants worth almost $40 billion. These include private grants, public sector grants and industry-specific grants.

The Grants Hub

.

This directory includes over 1,000 grant programs in Australia, including those from private donors, corporate enterprises and more.

Grants Assist

.

Provides a wealth of information for small business, startups and non-profit grants and you can search by sector or state.
If you're looking for commercial finance options to help kickstart your business, contact our experienced team today on 03 5223 3453 to see how we can help you.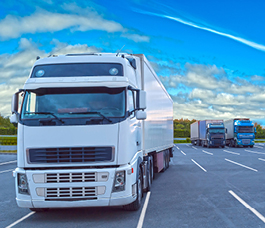 Working capital is an essential part of every business and indicates their financial health.
Read More
Building a thriving business takes more than a one-off investment. And if you're expanding your business by adding new vehicles or equipment into the mix, the process can be a little daunting.
Read More