Almost every business in Australia will be able to instantly write-off work assets as part of a Budget measure to stimulate the economy.
Businesses in need of new cars, utes, trucks, machinery, computers, phones or any other business essentials are getting an extra tax break as of the 6th October, as revealed in last week's Federal budget.
The Government announced the tax break as part of an incentive to stimulate the economy and businesses hurt by COVID-19.
The aim is to get businesses to bring forward spending on new assets by allowing them to claim the full tax deduction upfront, and thereby reducing the amount of tax they pay.
It will allow them to claim an immediate deduction of the full value of all new, eligible, depreciable assets of any value that are first used or installed before June 30, 2022
Businesses will also be able to claim full deductions for the cost of improvements made to existing depreciable assets.
At the same time, SMEs with up to $50 million in annual revenue will be able to apply "full expensing" to all second hand assets
The existing instant asset write-off scheme is also being extended for another six months to allow businesses that have already purchased eligible assets to install them or use them for the first time, with a new closing date of the 30th June 2021.
The two schemes are essentially operating side-by-side for a while.
Who can access the new scheme?
The new asset-write off measure is available to any Australian business with up to $5 billion in annual turnover.
Meaning 99% or approximately 3.5 million Australian businesses will have access to the scheme, only excluding the countries largest businesses.
What does it allow you to do?
Businesses will now be able to claim the full value of all new eligible depreciable assets of any value which are first used or installed before June 30, 2022.
The scheme is essentially a vastly expanded accelerated depreciation program that allows businesses to claim a tax deduction for the full value of a purchase after its use, rather than claim depreciation amounts over several years.
When does the scheme start?
The scheme began on the 6th October as the budget speech was delivered.
Of course, as is the case with most budget measures, legislation will need to be passed in order for the tax incentive to officially come into effect, but it is expected the Labor opposition will support this measure.
The temporary measure will be in place until the 30th June, 2022.
Therefore to make a claim under the scheme, the purchased assets must be installed and ready to use by the 30th June, 2022.
What assets can I claim under the scheme?
Providing they meet existing criteria for depreciable assets, all new assets are eligible. Examples put forward by the government include coffee machines, forklifts, tractors, freezers and labellers.
They have also confirmed, there is no cap on the value of the new asset that can be claimed, which differs from the existing instant asset write-off, which is capped at $150,000.
In the budget papers, the government said SMEs with up to $50 million in annual revenue will also be able to immediately claim a full deduction on all secondhand purchases.
Are there any exclusions?
Exclusions include capital works, horticultural plants, and assets allocated to a software development pool, which are subject to separate tax treatments.
Buildings are also excluded, as are intangible assets, such as customer lists and goodwill.
To find out further information and if your business is eligible head to the link below.
ATO - JobMaker Plan – temporary full expensing to support investment and jobs
On the 6th October 2020 as part of the 2020–21 Budget, the government announced a new incentive for businesses to employ additional young job seekers called the JobMaker Hiring Credit.
Read More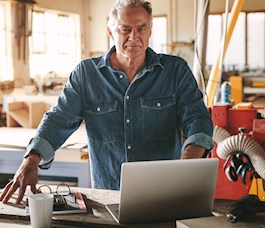 The Victorian government has announced a $100 million package of grant funding for the state's sole traders, who have previously been excluded from the Business Support Fund package.
Read More