Cash flow is often used as an indicator of success for a business. It can tell you how you are currently doing and how prepared you are for the future.
Cash flow is used by businesses daily to conduct routine activities such as paying suppliers, purchasing materials, and paying staff wages.
Managing your cash flow can be one of the biggest challenges a business can face, but learning the skills and knowledge to do so, can play a critical role in your business's success.
Why is maintaining positive cash flow so important? Here are few reasons why.
Be prepared for the unexpected
There are a number of external factors out of your control that could negatively impact your business, for example, the COVID-19 pandemic. A strong cash flow buffer can help protect you against these unforeseen circumstances and help tide you over during quiet times.
With the unknown always just around the corner, it's important to always be prepared for any situation that may come your way.
Fuels Growth
Do you have hopes of expanding your business? Or investing in new equipment? Growing your business will most likely cost money. If you have a healthy cash flow behind you, you can look at taking steps to grow your business with confidence.
With an accurate cash flow forecast, you can also determine the best time to take these steps, in order to maintain balance across your cash flow.
Take advantage of opportunities
You may be presented with a strategic investment or an opportunity to reduce costs such as bulk buying. You will need to be ready to take advantage of these opportunities and have the funds to do so. The security of healthy cash flow makes key decisions easier to make.
Cash flow can have an impact on your future spending decisions and the direction your business is heading. Maintaining positive cash flow can provide flexibility, security, and greater peace of mind, helping you to make informed decisions.
Are you looking for a cash flow boost to keep your business moving forward? Morris Finance offer a range of commercial products to help take your business to the next level.
Contact our team today on (03) 5223 3453 to found out how we can help you.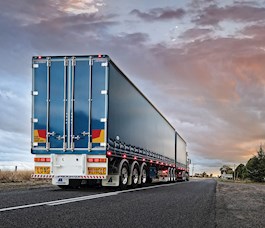 The Australian Government first announced they would be increasing the Instant Asset Write-Off Scheme in March 2020 to $150,000, which saw a large spike in sales and stock shortages as consumers raced to take advantage of this never before seen incentive.
Read More
As state lockdowns and trading restrictions have significantly impacted so many businesses around Australia, both State and Federal Governments are working together to provide financial support for those most affected.
Read More