As COVID-19 restrictions begin to ease, many businesses are re-opening and adjusting to a COVID normal environment.
With so many business owners feeling the financial impacts of the pandemic, they are now having to take a closer look at their running costs and cash flow to assess the ongoing viability of their operations.
Below are some simple tips that may help your business to manage any cash flow losses suffered during lockdown.
Understand your current financial situation
Before you can understand where short-term changes can be made, you will need a thorough assessment of your business as it stands right now.
The key parts of your business that you will need to analyse are
Year-on-year and month-on-month revenue figures and a cash flow forecast
Liquidity ratios (the ratio that captures how much of your assets can quickly be converted into cash if needed)
A review of turnover projections, based on new business trends as a result of COVID-19
An accurate assessment of all expenses and outgoings
A full and detailed picture of your current debt
You can engage a business advisor and accountant to help with this analysis.
Once you gain a complete picture of your current financial situation, it will make it simpler to put other practises in place to work towards boosting your cash flow.
Government funding
Throughout the pandemic both federal and state government have offered assistance, advice and support to businesses, with certain financial assistance still available which may give your business a cash flow boost.
Familiarise yourself with some of the measures the government has introduced as part of the coronavirus stimulus package and consider whether these are relevant to you and your business.
More information is available on the below stimulus measures that may be available for your business.
Licensed Hospitality Venue Fund (VIC)
Liquor licensees who serve food and alcohol may be eligible for grants of up to $30,000 under the Licensed Hospitality Venue Fund to help them prepare for COVID normal business.
Sole Trader Support Fund (VIC)
Non-employing sole traders operating out of a commercial premises or location may be eligible to receive a grant of $3,000 to help cover their overhead costs and transition to COVID normal.
Business Support Fund 3 (VIC)
Through this third round of the Business Support Fund, eligible businesses will receive grants of $10,000, $15,000 or $20,000, depending on the business' annual payroll. You may be eligible for a grant if your business operates in an industry sector that is Restricted, Heavily Restricted or Closed and for which restrictions are not easing between the First and Second Steps in the 'How we work' roadmaps.
Eligible employers will have access to a JobMaker Hiring Credit for each new job they create over the 12 months from 7 October 2020, for which they hire an eligible employee, for a maximum claim period of 12 months from their employment start date.

Instant Asset write off scheme
One of the best tax breaks for small to medium sized business is the instant asset write-off. This is a great way for businesses to acquire capital assets, obtain an immediate tax deduction and free up cash flow.
The instant asset write-off threshold has been temporarily raised from $30,000 all the way up to $150,000. Not only that, but businesses with annual turnover of up to $500 million, as opposed to the initial tally of $50 million, are now eligible for the write-off.
The scheme has been further extended to the 30th of June 2021, meaning there is still time to take advantage.
You can find more information in the link below.
Seek financial advice and business support
There is a variety of support on offer for businesses who may find themselves struggling because of the coronavirus pandemic. It is important to reach out and lean on the services available to help you get your business back on track.
Raising capital through your business assets could help solve cash flow issues both short and long term whilst providing taxation benefits.
Morris Finance are able to raise funds from a number of commercial goods. Unlike major institutions, we do not discriminate between goods, industries or profiles and our terms are flexible, providing tailored solutions to meet your needs and goals. We offer a range of commercial products to provide cash flow for your business.
Contact us today on 1300 4 Morris to find out how we can assist you.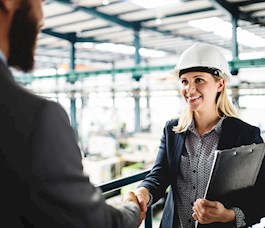 For business owners around Australia, grants and incentives are invaluable, now more than ever.
Read More
One thing that has helped businesses from being swallowed in the last year is the instant asset write off scheme and as of the 6th October, businesses can now can instantly write-off the full value of equipment purchases, thanks to changes announced in the Federal Government's COVID-19 recovery Budget.
Read More