Thousands of Victorians will be able to get back to work from 11:59pm on the 27th October as Premier Daniel Andrews announced that restrictions will be eased for those in Metro Melbourne.
The four essential reasons to leave home will be removed, allowing Melburnians to leave their home for any reason.
All retail businesses will be allowed to reopen, and hospitality venues will be allowed to seat patrons again, subject to limits and density quotas.
The announcements have brought a huge sense of relief to many people in Melbourne, who have been living under stage three restrictions since July 9 and stage four restrictions since August 2.
Below is a summary of the changes that will take place from Wednesday. A full list of the eased restrictions can be found here.
Melbourne's cafes, restaurants and pubs can reopen with a limit of 50 patrons outdoors and 20 indoors with density limits applied
Remaining retail and beauty and personal care services can reopen
Libraries and community venues will be able to open for outdoor events
Outdoor entertainment venues can also begin hosting visitors
There are no longer four reasons to leave home, however the 25km rule remains in place
A 'dark opening' can commence immediately, meaning businesses can now bring staff back to prepare premises to welcome customers back, while worker permits are now no longer needed.
The Premier also announced that from midnight on the 8th November, metro-regional travel restrictions will be removed, and metropolitan Melbourne will operate under the same restrictions as regional Victoria.
This comes after Monday's announcement regarding further easing of restrictions for the rest of Victoria.
The Shepparton area will be brought in line with the rest of regional Victoria as of Monday, and the following changes to regional Victoria's restrictions will take effect across the state from this Wednesday:
Sport & Recreation
Indoor non-contact fitness (including gyms) to resume with:
density quotient of 1 per 8 sqm and patron cap of 10 per space (max 10 per group/class), cap of 20 per venue
COVIDSafe practices
Indoor physical recreation businesses to only provide services to patrons from regional Victoria until settings in metropolitan Melbourne are aligned with regional Victoria. Businesses must use reasonable endeavours to check the place of residence of patron
Indoor pools (including swimming classes): open subject to pool maximum of 20 patrons or density quotient (1 person per 4m2)
Hospitality
Live music permitted outdoors only with band included in venue limit, members must be at least two metres apart, wear a face mask (except singers). Other requirements apply
City of Greater Shepparton: Align restrictions with rest of regional Victoria (from Sunday 11.59, 25 October)
Food courts: open
Indoor seating: a maximum of two people per table, venue limited to the lesser of 25 per cent of a venue's fixed seating capacity or a density quotient of one person per eight square metres. This would be subject to regular cleaning and taking of names.
Outdoor space: Outdoor areas with a maximum of 50 diners per area, group limit of 10, each area separated by 10 metres from the next. Maximum of 4 areas (200 people)
Study
Grade 6 & Year 12 Graduations:
permitted if within the existing grade cohort (e.g whole grade six cohort, not individual classes)
students and staff only. Can be broadcast for parents and others.
COVIDSafe requirements
Ceremonies and religious gatherings
Indoor religious gatherings:
Allowed for up to 20 people, plus one faith leader.
Strict requirements to be contained in a COVIDSafe Plan
Can only have one gathering at a time whether indoor or outdoor
Funerals:
Tourism (Tours and Transport)
Outdoor spaces: tour vehicles that supports the primary outdoor offering of the tourism facility, for trips of up to 30 minutes
Smaller vehicles: private gathering limit of household plus 2 people and their dependents
Larger vehicles: up to 10 people, infants under 12 months not included in cap.
Industry
Construction: No workers cap, High Risk COVIDSafe Plan for onsite operations
Manufacturing, wholesale, medical supply, pharmaceutical supply and PPE supply: High Risk COVIDSafe Plan, mobility restrictions, no workers cap, pre-shift declaration
A full list of the current restrictions can be found here.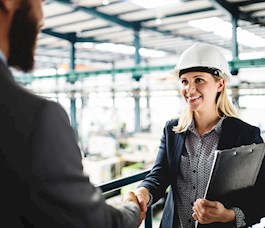 For business owners around Australia, grants and incentives are invaluable, now more than ever.
Read More
Almost every business in Australia will be able to instantly write-off work assets as part of a Budget measure to stimulate the economy.
Read More