Growing a business of any size isn't an easy feat. But your business' success can often depend on your efforts to grow.
Although rapid growth won't be achieved overnight, there are several steps that you can take now to help keep your business moving forward. It may involve a lot of time and effort, but once you begin reaping the benefits, the effort will seem worth it.
Not sure where to start? Here are 5 steps to consider if you are looking to grow your business.
Understand your customers
Growing your customer base is a great way to generate new business. To do this, you need to first understand your current customers and their needs. By gaining insight into your customers by personalising your services and encouraging them to provide you with feedback, you will be able to develop products and services to meet their specific needs.
Capital Raising
Having positive working capital is essential for any business looking to expand. You can use this capital to upgrade equipment and machinery to increase productivity, or to take advantage of growth opportunities.
You may be eligible to raise capital through your current business assets by entering a sale and leaseback financial arrangement. This will provide you with a timely cash injection so that you can take advantage of growth opportunities, whilst still maintaining access to the assets needed to continue trading. This process allows you to redeploy capital that you have invested into assets, back into your business.
Offer fantastic customer service
Let your customers know that they are valued. Address their problems right away, and if they have questions, take the time to answer them.
Offering exceptional customer service and going the extra mile will not only increase the likelihood of customers returning, but they will also be more likely to refer you to others.
Invest in systems
A business powered by quality systems is one that can handle the demands of expansion. By reviewing your current operations, you can determine if there are any repetitive or tedious aspects of your business that could be automated or outsourced, allowing you to focus on other areas of the business. Having powerful and robust systems in place can help support your increase in productivity.
Refine your approach
Regardless of the steps you take to grow your business, ensure you are regularly measuring whether your strategies are successful or not. Don't be afraid to experiment and refine your approach. This will then allow you to focus on the activities that achieve the best results.
Growing your business can involve a lot of risks, and sometimes it may seem easier to stick with the status quo. But if you've done the groundwork and built the foundations for your business's growth, you will be on track to meet your objectives.
Are you ready to grow your business? If you are looking to generate working capital to provide your business with a cash flow boost, our team of finance specialists can provide you with information and access to finance solutions to help you expand your business. Contact us today on 03 5223 3453 to learn how we can help you.
As state lockdowns and trading restrictions have significantly impacted so many businesses around Australia, both State and Federal Governments are working together to provide financial support for those most affected.
Read More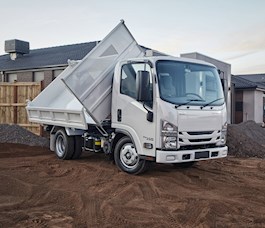 The temporary full expensing scheme is a tax incentive introduced by the Australian Government designed to bring forward spending and help businesses recover from the impacts of COVID-19.
Read More